Membership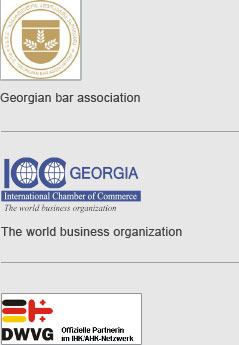 The Firm
BLF is a law firm, established by a local attorneys and professionals with diverse experience and education in different fields of domestic and international law. We offer dynamic and result oriented legal service targeted on the success of your business.
BLF is a full-service business law firm specialized in providing legal assistance to enterprises, financial institutions and private individuals. The intensive cooperation between lawyers, our partners, notaries and public bodies places us in a unique position on the legal market.
BLF is reputable advisor on commercial, corporate, contract, banking, tax, insurance, agricultural, employment law, M&A, real estate transactions etc. We represent foreign investors from different European countries: China, UAE, Egypt, USA, Canada, South Africa, India, Iran, etc. We are experienced in representing our clients at state bodies and negotiating on their behalf. We are skilled in structuring local companies having shareholders from different jurisdictions.
BLF team has been involved in negotiating and drafting of USD150 million dollar multilateral investment agreement concerning the creating of special industrial zone and building the Olympic village in Tbilisi. We have done the legal structure of the biggest medical holding in Georgia which consists of 5 hospitals. BLF lawyers participated in acquisition of JSC Basis Bank, which was the biggest transaction in Georgian banking sector in 2012. Our Team has drafted several legal due diligence reports for financial institutions, medical entities and construction companies. We are also experienced in negotiation with international financial organizations (EBRD, GRDF, OPIC) regarding the multi-million dollar agreements (investment, fund raising, loan and shareholder agreement).
Members of our team were involved in the biggest real estate transaction in Georgian real estate market, through which more than 1/3 of the whole construction real estate was taken over by the leading distressed asset management company. BLF team has handled agricultural transactions with the value of several million US dollars.
BLF engages in extensive litigation and dispute resolution activities. Our lawyers have broad experience in arguing large and complex cases in the courts of Georgia and arbitral tribunals. Our litigation team consists of lawyers with long and varied experience. Part of the litigation and dispute resolution activities also includes assistance to our clients in out-of-court negotiations.